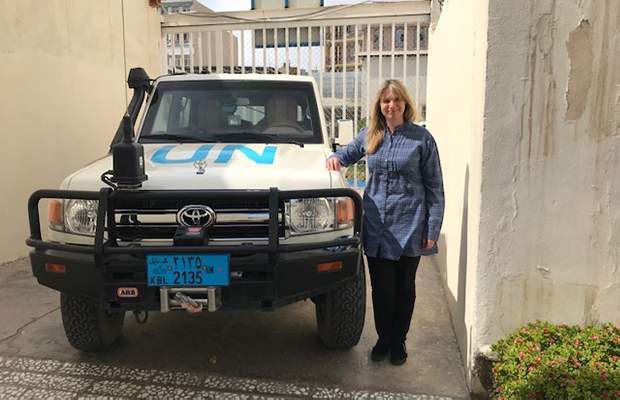 My job as an information management officer was to set up information management systems to allow tracking of response and analysis of needs and gaps at a regional level. It proved to be challenging to arrive into a country with a protracted crisis and to get sustainable systems up and running in only three months' time. Most cluster focal points had been working in Herat for many years, seeing different missions coming and going, with many different reporting mechanisms.
After a bit of a slow start, the reporting started to run quite smoothly and at the time of leaving, I was confident that the systems would continue to work, hopefully helping the partners to plan and follow up future response.
The security situation all over Afghanistan is very volatile, and the security conditions for all UN staff are strict. Movement is restricted depending on where the work is supposed to be done. My personal life was very calm, restricted to the guest house and the office, with a 20 meter walk in between and not to forget the gym in the basement! Luckily, the guest house was very nice, with all meals provided by a cook preparing excellent Afghan food for us. Sometimes even a trip to the supermarket could be arranged to get the little extras. A tip when you go to areas with limited possibilities for movement is to always bring books and to download music and movies. The internet is often unreliable.