Ms. Glenda Claborne is now on her fourth mission with MSB
The Philippines is located along the typhoon belt in the Pacific and is affected by an average of twenty typhoons a year, with the biggest and deadliest, in most recent memory, being Typhoon Haiyan (Yolanda) in Nov 2013. One would expect that with this geography, climate, and experience with natural disasters, not to mention being a lower middle-income country, that the Philippines would already have a well-established disaster risk reduction and management system making it unnecessary to call for help from other countries.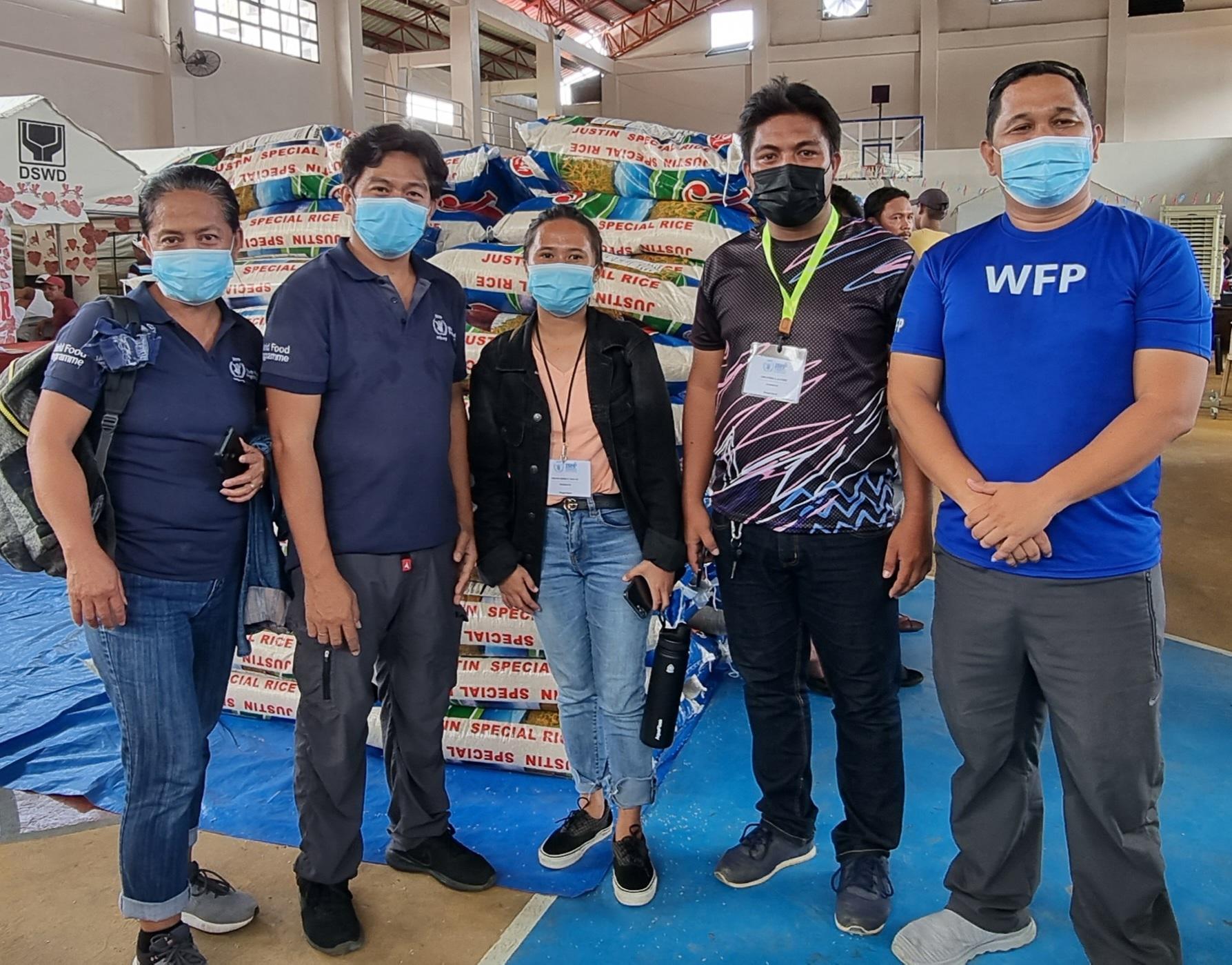 Indeed, the Philippines already has a robust National Disaster Risk Reduction and Management Framework towards a more proactive and preventive approach to disaster management. The framework is administered through the National Disaster Risk Reduction and Management Council (NDRRMC), composed of several government, non-government, civil sector, and private sector member agencies, and implemented through the Office of Civil Defense. The Council also utilizes the UN Cluster approach to disaster management.
However, when Typhoon Odette (Rai) hit the Philippines in December 2021, the country, like many countries around the world, was suffering from the negative economic and social impacts of Covid-19, and thus the government was more than willing to accept help from other countries through the UN Cluster system, which WFP is part of through the food security, logistics, and emergency telecommunications clusters. WFP's focus at that time was more on government capacity strengthening than emergency response per se so the agency needed as much support from its standby partners as it could get. Specifically related to my deployment, at the time Typhoon Odette hit, the Monitoring and Evaluation Officer of WFP Philippines had just left leaving the agency with an urgent need for help in this functional area.
This is my first deployment as a Monitoring and Evaluation Officer with MSB and with WFP and I could not be more thankful for the opportunity to apply my M&E-related skills and knowledge in the monitoring and evaluation of programmes related to food security. WFP responded to the food needs of households affected by Typhoon Odette through the provision of rice, cash, and food vouchers in the four hard-hit provinces of Bohol, Dinagat Islands, Southern Leyte and Surigao del Norte and M&E has a big role in making sure that the assistance provided is effective, relevant, and aligned with organizational commitments towards protection and inclusion.
As an M&E Officer, I had a role in making sure that food, cash, and voucher distributions are monitored during and after distributions through household surveys designed to capture data on household demographics, food security indicators (food consumption, food expenditure, coping mechanisms, et cetera.) as well as on cross-cutting issues like gender and protection. I made myself useful especially in the use of indicators and XLSForms for the survey questionnaires, analysis of survey results using Excel, SPSS, and ArcGIS, and developing briefs and reports of the results. My support was extended from the emergency phase (first six months) to three more months to cover the early recovery phase of WFP's Typhoon Odette response. In addition to supporting the response to Typhoon Odette, I also supported the M&E needs of WFP's Cotabato sub-office where WFP programmes are more on the development and peacebuilding aspects of the humanitarian-development-peace nexus.
Based on feedback from my supervisor and users of the information products I have helped to produce, it sounds like MSB's standby support to WFP Philippines is much appreciated.
Latest reviewed: 30 August 2022