Mr. Facundo Palermo thoughts from Romania
Like most of the European countries surrounding Ukraine, Romania was not a country that had to respond to humanitarian emergencies until the conflict in Ukraine started. However, the country quickly saw an influx of refugees that needed support. UNHCR had an office in Romania, but given that the priorities of the office were more in line with advocacy efforts, the need for quick scale up to meet the needs of the fleeing population.
A strong governmental response synergized with civil society efforts was enough to cope with the initial needs rather successfully. However, when resources and motivation started decreasing the need for coordination became evident. Given that most organizations were never really exposed to the humanitarian architecture of humanitarian emergency support, the road had to be paved from scratch.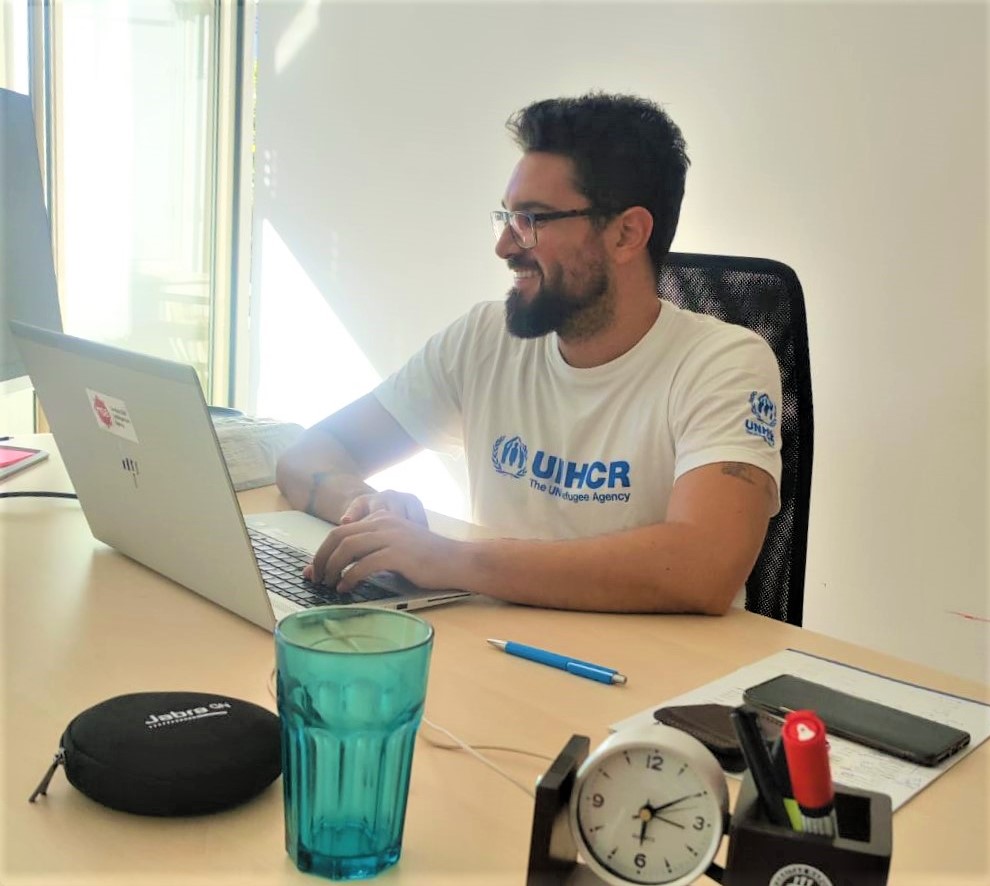 This was one of the main objectives of my deployment to Romania: To install information management systems and mechanisms that will efficiently support coordination.
Based on my previous experiences, it was evident that we could install the best systems in the world, but if participation and engagement were lacking, we would be supporting an exclusive system rather than an inclusive one. For this, I decided that the best way to support the mission would be to focus 30% of my efforts on developing information management tools, and 70% on teaching people how to use it (as this was also a good way to make them feel included).
As an example, a 5-question quick survey for organizations to express their interest on becoming a Refugee Response Plan (RRP) partner would be accompanied with 10 half-hour sessions focusing on basic topics (what the RRP is, what would it mean to be an RRP partner, etc.) so that organizations could choose which session to attend.
This same logic was used on every process conducted at the Inter Agency level, which slowly but steadily increased the number of organizations participating in meetings, reporting, and voicing their concerns. One of the main concerns was the lack of a Service Mapping to know who is proving services and where. For this, we launched an online service mapping platform (Services Advisor Romania) which currently has over 700 services available, and has reached over 5000 users since its launch in June 2023.
Service Advisor Romania homepage (new page)While these initiatives have been considered widely successful, it is important to note that there are some shortcomings of working in Romania. There is a limited interest from donors to work in the country (as the needs are not as emergent as inside Ukraine) and given the lack of exposure to the humanitarian system, organizations are not well acquainted on resource mobilization endeavours (honestly, I believe that the misconception that an organization will have high capacity because it is in Europe is a massive part of the problem). Therefore, the role of the Inter Agency is developing from ensuring that efforts are being coordinated, to doing so while supporting the sustainability of efforts by bringing attention to the lack of funding. Ideally, efforts will ensure that more funding is available, but it will be up for the organizations to be able to step up and attract this funding.
For people who wonder how it is to support a mission in Romania, I can say that there is certainly a massive room for improvement, but the base is there. The national team is generally quite new to humanitarian settings and make the most of their transferable skills while learning by doing. I personally think there is huge potential if they are motivated and connected to what we must do (sometimes in emergencies is hard to remember why we do what we do).
Luckily, senior management is generally quite supportive, which means that you can take these roles if your time allows. Similarly, there are no major challenges in Romania (no political instability, no massive cultural considerations, no problem in terms of access), so you can generally implement ideas if you can follow up till the end.
Latest reviewed: 31 August 2023