News
Soon your warning receiver will arrive
You will soon get a warning receiver because you live or are staying in a precautionary action zone, close to one of Sweden's three nuclear power plants. All properties within about 25 kilometres of a nuclear power plant must have a warning receiver. It is part of your emergency preparedness.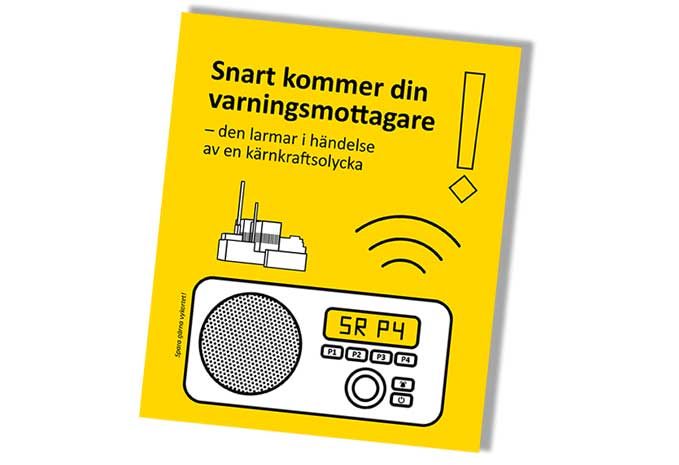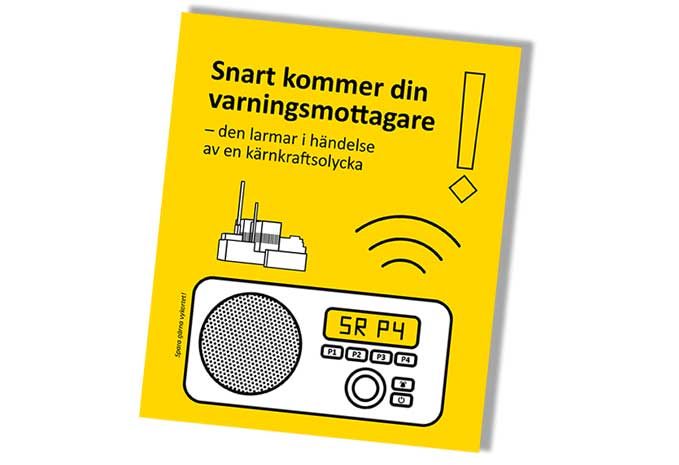 The warning receiver will be delivered in a package from PostNord to the nearest collection point. You will receive a letter notification when it is time to collect it.
Distribution will begin in the fall of 2023.
Your warning receiver is free of charge. It is important that you pick up your parcel.
It is easy to install - just plug it into the power socket.
The warning receiver belongs to your property. If you move, it should be left behind.
The receiver is being tested at 19.00 on the first Monday of March, June, September and December.
The warning receiver is distributed by the Swedish Civil Contingencies Agency (MSB) in collaboration with the County Administrative Board (Länsstyrelsen).
It is sent to the civil registration address: to residents, entrepreneurs and to those who have a holiday property in a precautionary action zone.
Please pick up the package as soon as possible!
PS. Do you still have the brochure 'In case of an alarm from a nuclear powerplant' and iodine tablets? Contact the County Administrative Board if you are missing iodine tablets.
For more information or support, please contact the County Administrative Board (Länsstyrelsen) in your area:
County Administrative Board of Halland CountyCounty Administrative Board of Kalmar
Latest reviewed: 2 October 2023