News
MSB visited the Department for Homeland Security
The Director General for MSB, Ms Charlotte Petri Gornitzka, visited Washington D.C. last week to continue to foster the important cooperation Sweden has with the US, through the Agreement on Cooperation in Science and Technology for Homeland Security Matters that was signed over 15 years ago.
The primary points of contact for the agreement are MSB and the Directorate for Science and Technology (S&T) of the Department of Homeland Security (DHS). The scope of the agreement is broad, and it serves as a tool to further cooperation in areas of shared interest, with the aim to strengthen societal resilience. Current areas of cooperation include cyber security, countering disinformation, preventing and countering violent extremism as well as the broad field of CBRNE.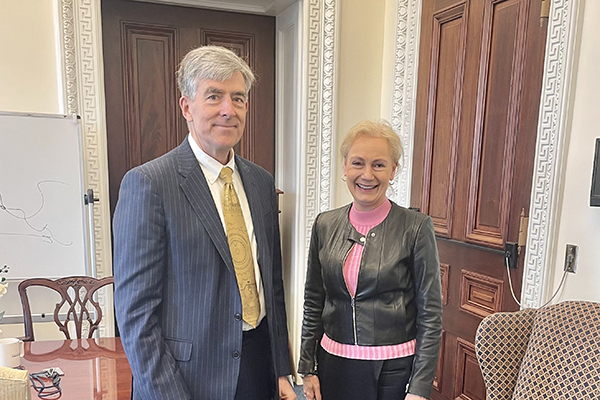 The Swedish delegation met with leadership of several DHS components to follow up on ongoing work, and explore new possible avenues of cooperation. One area where both Sweden and the US are keen to explore opportunities for further collaboration is within climate adaptation.
– I very much appreciated the productive meeting with Administrator Criswell and look forward to further strengthening our cooperation with the Federal Emergency Management Agency (FEMA) on climate adaptation disaster risk reduction and workforce development, says Charlotte Petri Gornitzka, Director General MSB.
DG MSB also met with Chris Inglis, the first National Cyber Director and advisor to the President on cybersecurity.