News
Meeting of the Nordic contingency agencies
The five Nordic countries have an established close cooperation within crisis and emergency management. During the first half of 2020, this cooperation was marked by COVID-19, which was also the main theme at the latest Nordic Director-General meeting.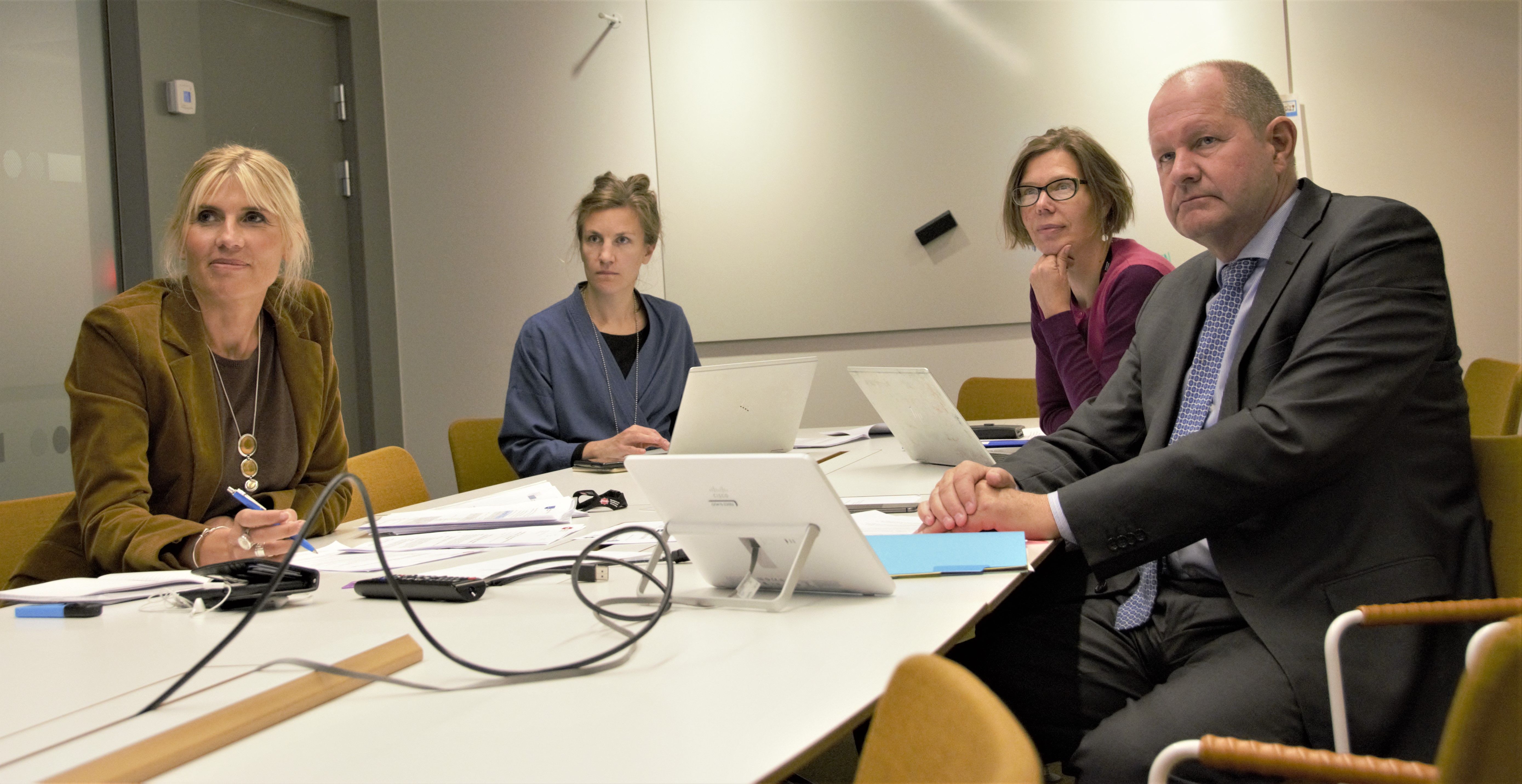 – Even though our countries have chosen different paths to deal with COVID-19, our close Nordic cooperation continues, says Dan Eliasson, Director-General at MSB.
The Directors-General of contingency agencies in the Nordic countries meet once or twice annually to discuss and follow up on important common issues. On Thursday 17 September 2020, one such meeting was held. This time, the meeting was conducted digitally and focused on, inter alia, how the countries can speed up development of the cooperation within a number of selected areas. One matter that was – predictably – discussed during the meeting was COVID-19.
– What we need to do now is to identify which key issues we need to focus on after learning from the spring's crisis management, says Dan Eliasson.
Important cross-border cooperations
The cooperation between MSB in Sweden and equivalent agencies in Norway, Denmark, Finland, and Iceland covers a string of issues within rescue services, emergency preparedness, and civil defence. The countries have regional cooperations between rescue services, exchange national situation reports in times of crises, and have a joint IT incident management (cybersecurity). For example, Sweden's, Norway's, and Finland's emergency services can communicate using their own radio terminals. Also, the countries have deepened the dialogue on issues that are important to a modern civil defence.
During spring, the Nordic heads of the contingency agencies have met regularly, inter alia to solve specific problems that have come up. One important factor has been to ensure that emergency responders can work on both sides of the border, which was complicated due to travel restrictions between the countries. Since 1989, the Nordic cooperation Nordred for rescue services facilitates mutual assistance with peacetime incidents and to expedite deployment of first responders and supplies.
– We are in agreement on continuing our unique Nordic development cooperation, learn from the different experiences of COVID-19, and focus on how to continue addressing all levels of the threat scale, from accidents and crises, but also preparedness for antagonistic threats, says Dan Eliasson.
Discussion on forest firefighting
The Nordic Directors-General also discussed the EU's crisis cooperation and current initiatives on developing strengthening resources on the EU level within forest firefighting, disaster medicine, and CBRN, which is short for Chemical, Biological, Radiological, and Nuclear substances