News
Three decades of collaboration for the protection of refugees
During the Gulf war in the early 90's the United Nations High Commissioner for Refugees (UNHCR) called for additional resources to handle the devastating situation.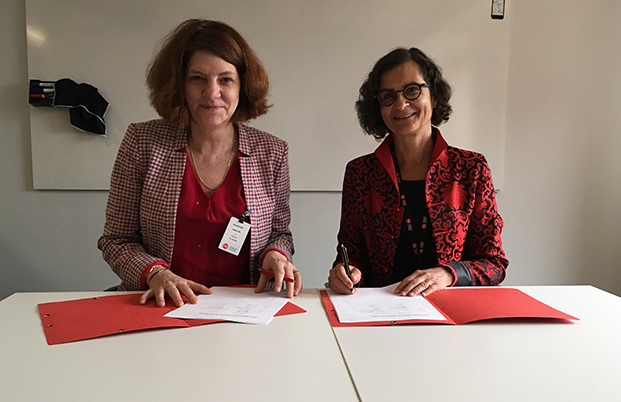 A large number of people were affected and in need of urgent humanitarian assistance. That was the starting point for the partnership between the Swedish Civil Contingencies Agency (MSB) and the UNHCR.
Since then, MSB has provided emergency staff and equipment to support the life-saving operations that UNHCR conducts to protect the people who flee conflict. MSB has been involved in providing support in terms of infrastructure, such as temporary office and accommodation for humanitarian personnel, logistics solutions for transport of humanitarian relief items, information management to improve response planning, shelter and water and sanitation to ensure that refugees receives temporary housing and drinking water. For example to refugee situations in South Sudan, Iraq, Ethiopia, Syria, Somalia, Uganda and many other situations.
"Today, almost three decades after the initiation of the collaboration between us, the partnership is still standing very strong. The ongoing conflict situations in the world and the unfortunate high number of people who flee, highlights the need for a reengaged partnership. We wish to reinforce the way we work together in order to provide better life-saving assistance to the people who need it the most" – Says Jakob Wernerman (Head of Operation Section MSB). The partnership agreement that regulates the partnership between the two agencies was reconfirmed in Stockholm 12 June 2019.